On the east side of Long Beach in California, California Heights is the picture of quintessential America and one of the most recognizable suburban neighborhoods in Long Beach.
The neighborhood features modest suburban homes along streets lined with tall, shade-providing trees. The small front yards are tidy and lush, a perfect place for children to play or ride their bikes while the neighbors walk their dogs or push strollers along in the evening.
A family-oriented community, California Heights is known for its award-winning schools in one of the nation's best school districts. The neighborhood also offers plenty of shopping, dining, and recreation.
Things to Do in the Los Altos Community
Everything you'd imagine in a suburban setting, California Heights is home to many stores, including T.J. Max, Sears, Target, Trader Joe's, and Lazy Acres grocery. There's also an L.A. Fitness.
Whorley Park, an art and music-themed state-of-the-art park, is one of the main draws of the California Heights neighborhood, with numerous sports fields and courts, including baseball, basketball, volleyball, and a practice roller hockey rink. There are also multiple playgrounds for children of all ages, as well as picnic tables. Whorley Park is also home to a community center that offers various classes and has a rentable social hall.
But the focal point in the community is California State University, Long Beach (CSULB), which is adjacent to Whorley Park. The campus provides education, recreation, and entertainment for the locals, including the iconic pyramid – one of only three pyramids in the U.S., Japanese Gardens, The Carpenter Performing Arts Center, and more.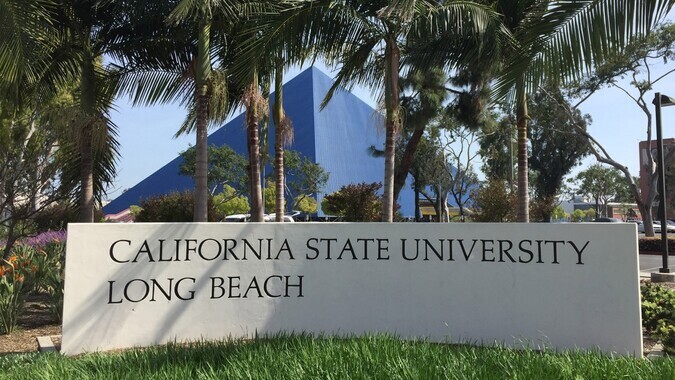 The Mike and Arlene Walker Pyramid, a bright blue, 18-story iconic symbol of CSULB, is home to the school's Division 1 teams and includes several basketballs and volleyball courts.
The Earl Burns Miller Japanese Garden is a 1.3-acre living museum celebrating education, art, and culture through its Zen Garden, Teah House, or winding pathways. The garden accomplished the goal of blending traditional Japanese garden design elements coupled with the influence of its Southern California location.
The Richard & Karen Carpenter Performing Arts Center, paying homage to the award-winning musical duo, the Carpenters, features exhibits of memorabilia and awards from the couple, but only as a side-note to its main attractions: live performances in comedy, dance, and music. The venue, which seats 1,054, also hosts speakers and family events.
Homes for Sale in Los Altos
Education in the Los Altos Area of Long Beach
One of the most attractive attributes to the Los Altos neighborhood is its public schools, managed by the award-winning Long Beach Unified School District. Several of the district's schools are California Distinguished Schools, Blue Ribbon Schools, and Green Ribbon Schools, with outstanding records for excellent test scores, high graduation rates, and college entry.
There are five public schools in and around the Los Altos neighborhood, including William F. Prisk Elementary, Florence Bixby Elementary, Minnie Gant Elementary, Stanford Middle School, and Robert A. Millikan High School.
Long Beach is also respected for its collection of private schools, which include both secular and parochial education.
Higher education is also close to home, particularly in the case of California State University, Long Beach. But there are dozens of colleges, universities, and other institutions for extended education.
Living in Los Altos
Most of the Los Altos neighborhood homes, primarily ranch-style, were built between the late 1940s and early 1960s. In their original state, houses, on average, had about 800-1200 square feet.
However, over the years, many homeowners have modified their houses to add on extra bedrooms or living spaces. Now, the average home in Los Altos is about 1,600 square feet with a median home value of $800,000, with many homes exceeding $1 million.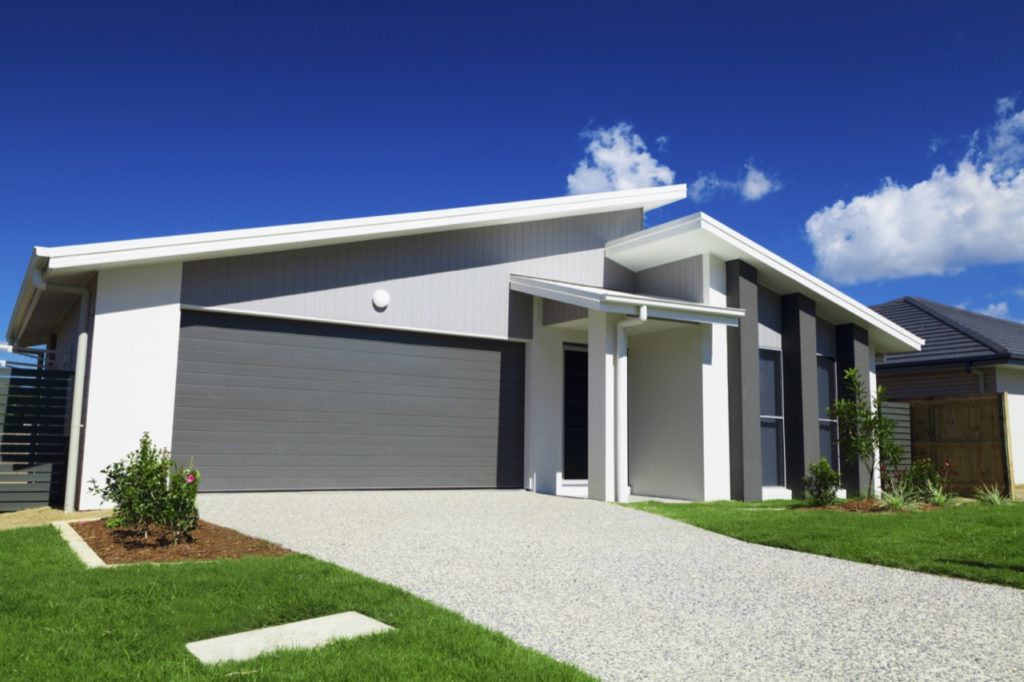 Conclusion
Los Altos is a quaint community tucked inside of Long Beach, California. The family-friendly, widely recognized neighborhood features a large shopping center, state-of-the-art park, and convenient access to all the amenities at California State University, Long Beach.
When you're looking for a quiet, suburban community with easy access to a wide array of shops, restaurants, recreation, and entertainment, as well as boasting some of the best schools in California, consider looking for your next home in the Los Altos neighborhood of Long Beach.
Have Questions? Ask Robin!
Give Robin Reed a call today to learn more about local areas, discuss selling a house, or tour available homes for sale.