Tucked away in a quiet area, nestled between Belmont Shore and the Long Beach Marina in Long Beach, California, Naples is a unique, affluent neighborhood situated on three man-made islands.
What makes the Naples neighborhood even more intriguing is that the community, established in 1905 and completed in 1920, is inspired by Italian influence, including gondola rides on the surrounding waters. The street names are all Italian-themed.
Called "Little Italy on the Bay," the Naples neighborhood, when conceived by Arthur M. Parsons, was originally dubbed "Dreamland of Southern California."
The community has proven itself to be resilient, standing the test of time, being rebuilt after the Long Beach earthquake in 1933. Today, the luxurious, semi-private neighborhood is home to a population of 3,170 residents.
Things to Do in and Around the Naples Neighborhood
It's common for residents of the Naples neighborhood to appreciate art and culture, steeped in literature, live theatre, the arts, and music of the surrounding areas. But there's access to a plethora of things to do in and around Naples.
Mothers Beach, also known as Marine Park, is located in a picturesque marina setting. Engage in a game of volleyball with friends or family at the volleyball courts, play with the kids in a grassy play area, enjoy a picnic, or take a swim in the shallow swimming area with gentle wave action.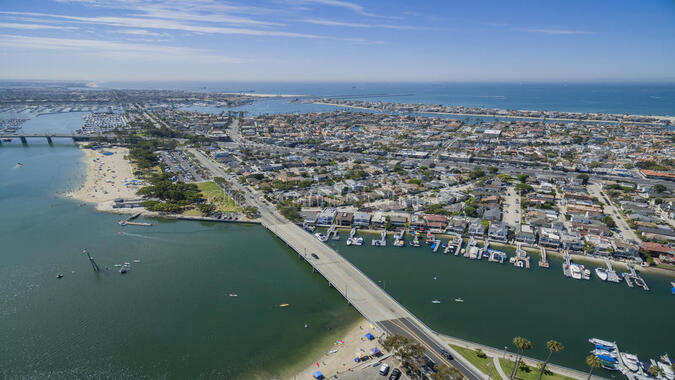 Other ways to take advantage of Long Beach's weather, ideal for outside activities, is to partake in a gondola ride in the canals, rent a Duffy boat, or go kayaking, paddle boarding, or float along on a hydro bike.
La Bella Fontana di Napoli is a must-see site in the center of Naples, a three-tier fountain that has become a gathering place for the locals.
Aquarium of the Pacific features more than 10,000 exhibits, including the Shark Lagoon, which is home to in excess of 150 sharks and stingrays. The aquarium is also home to Lorikeet Forest, a walkable aviary with opportunities to stop and feed the birds. Or, get hands-on by dipping your fingers into the touch pool.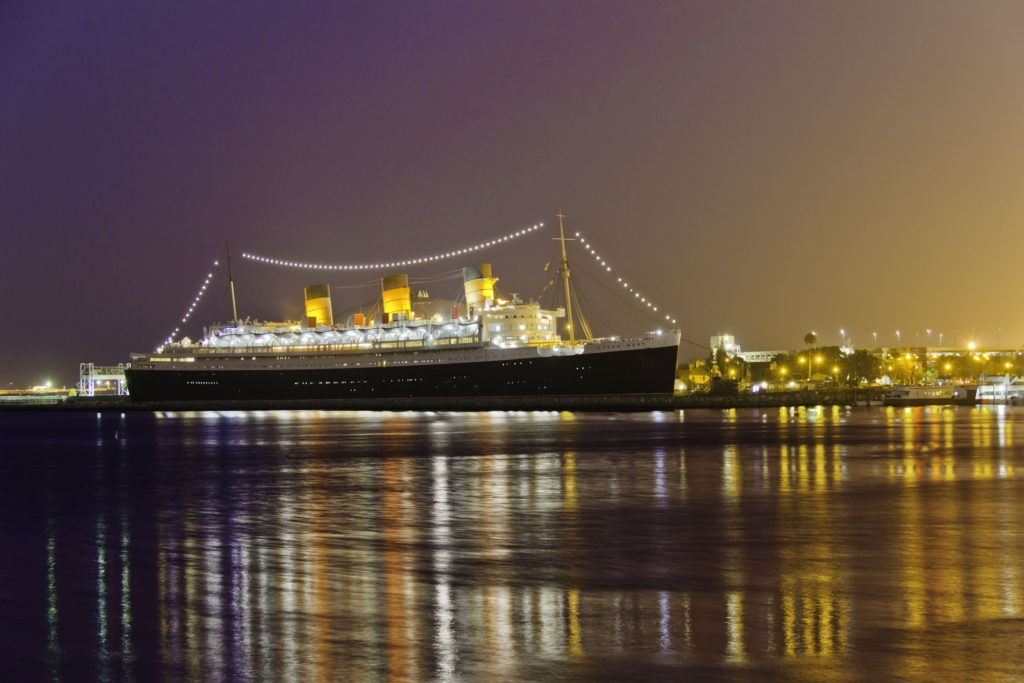 The Queen Mary is a permanent fixture in Long Beach, attracting visitors from around the world for its paranormal possibilities. The ship began as a luxury cruise ship with the finest in everything.
However, World War I converted her to an active-duty military vessel, from which rumors of paranormal activity spawned. Today, the ship is an entertainment experience with tours, a museum, and even a hotel that continues to tell the tale of the luxurious Queen Mary's journey in time.
Homes for Sale in Naples
Education in the Naples Neighborhood in Long Beach
Students living in the Naples Neighborhood who attend public schools are governed by the Long Beach Unified School District. Within the area, there are three schools, including Naples Bayside Academy, Will Rogers Middle School, and Wilson Classical High School.
The Long Beach Unified School District is among the world's highest-performing school systems and received multiple awards, including:
World-Class School
America's Best Urban Schools
National District of the Year
National Blue Ribbon Schools
California Distinguished schools, and more.
For those interested in private school, there are a plethora of options in Long Beach and Surrounding areas.
There is also a myriad of colleges in and around Long Beach.
Living in the Naples Neighborhood
The Naples neighborhood, home to a population of 3,170, is among the highest-earning neighborhoods in the nation, with a median annual household income of $113,269, far above the $61,610 median home value in Long Beach.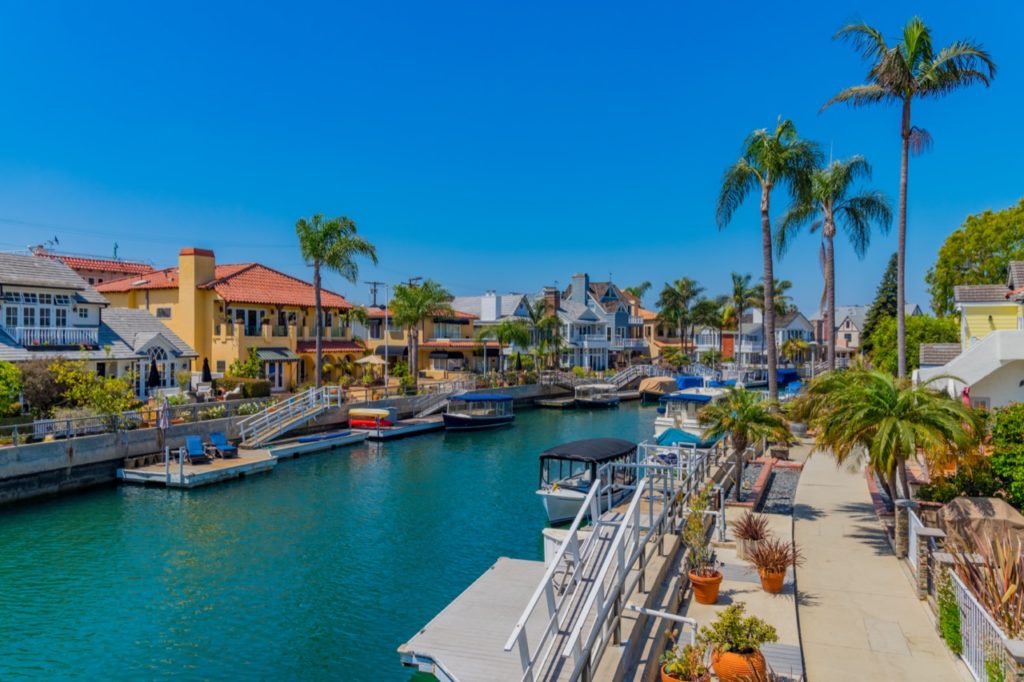 Many of the homes in Naples have beautiful waterfront views with boat access to the canals that open to the bay.
Stately homes in the 90803 zip code hold median values of $1.3 million.
Conclusion
People don't end up living in the Naples neighborhood by accident. Instead, it's a highly respected upscale island-life community that creates an ambiance like no other place in California.
The Italian-inspired, century-old neighborhood with small-town charm is infused with art and culture and has easy access to all that Long Beach has to offer for dining, shopping, salons and spas, and an endless array of things to do.
When you're aiming to create a comfortable lifestyle in a unique setting with a resort-style feel, consider designing your dream life in the Naples neighborhood of Long Beach in California.
Have Questions? Ask Robin!
Give Robin Reed a call today to learn more about local areas, discuss selling a house, or tour available homes for sale.