Long Beach lends itself nicely to California's longstanding reputation of fun in the sun. While beach life might be at the forefront, there's also a solid education system, great public transportation, a strong economy, and a plethora of things to do.
Things to do in Long Beach, California
While spending days at the beach and on the water enjoying sports like swimming, surfing, water skiing, kayaking, canoeing, kitesurfing, and more, Long Beach offers much more in the way of entertainment and things to do. Here are just a few:
East Village Arts District: Tap into an off-beach excursion and submerge yourself in a world of creativity in the East Village Arts District full of art galleries, home designs, a variety of places to eat, and more.
The Queen Mary: While the Queen Mary shined as a luxurious cruise ship and then operated to serve her country, she's now a permanently docked ship that has a museum with exhibits, a dinner experience, haunted tours, and even a hotel.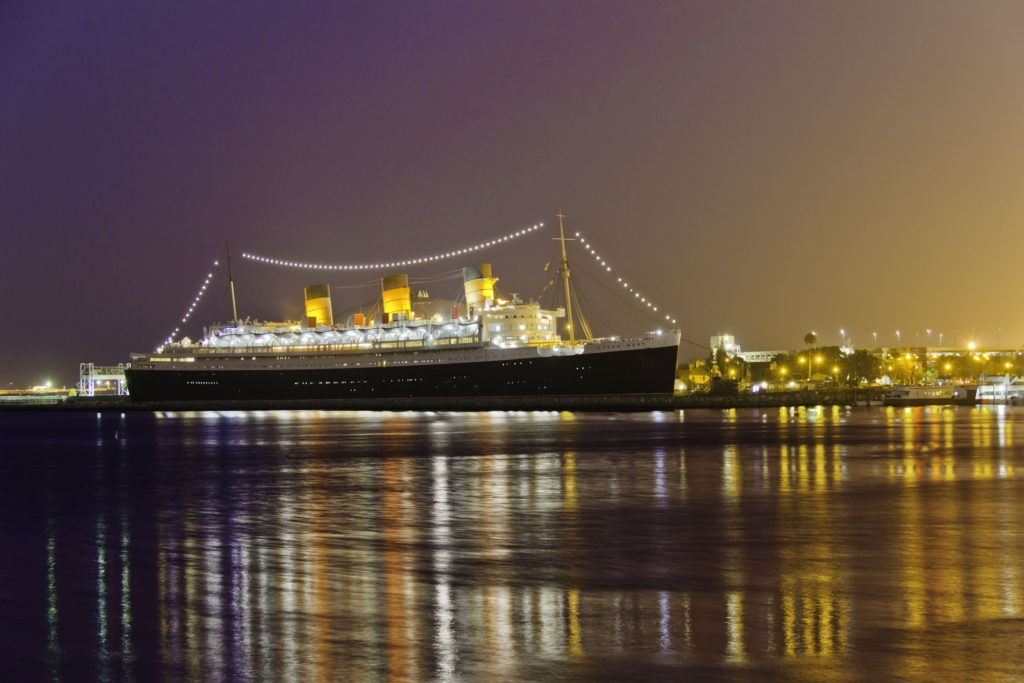 Aquarium of the Pacific: When you're drawn to water and its various life forms, then a trip to the Aquarium of the Pacific is the ticket. Enjoy hands-on exhibits, learning experiences, and explore the world of aquatics. The venue also hosts guest speakers, an aquatic academy, festivals, late nights, and special events for kids as well as adults.
Homes for Sale in Long Beach
Education in Long Beach, California
The majority of public-school students living in Long Beach attend schools governed by the Long Beach Unified School District. However, there are portions of the city operating under the ABC Unified School District, Paramount Unified School District, and the Los Angeles Unified School District.
The Long Beach Unified School District educates 81,000 students across 84 public schools within the city and surrounding areas. The third-largest district in California was awarded the $1 million Broad Prize for Urban Education in 2017, which is the country's largest prize for urban school districts.
The area is also home to a large number of religious and traditional private schools, including Oakwood Academy, Bethany Lutheran School, Parkridge Private School, St. Lucy Catholic School, and more.
Higher education is also nearby, including California State University, Long Beach, and Long Beach City College, among others.
The Climate in Long Beach, California
Where the rest of the nation averages just 205 days of sun per year, Long Beach soaks in California's golden rays 287 days, generating high summer temperatures that hover at a cozy 79 degrees.
Also, to its advantage, Long Beach gets only 14 inches of rain per year compared to the national average of 38 inches.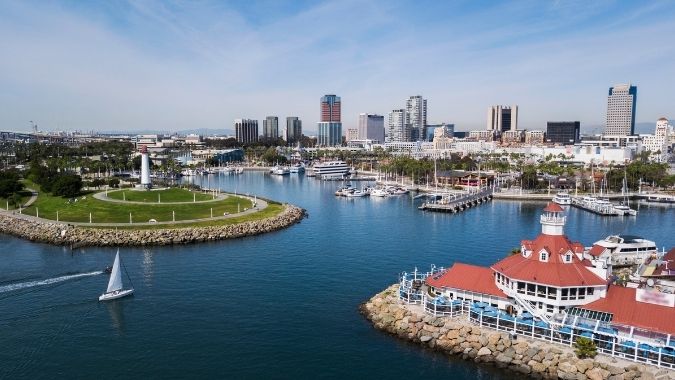 While there's no snow in Long Beach, there's measurable precipitation just 32 days of the year.
Winter low temperatures in Long Beach drop to a comfortable 46 degrees, far above freezing.
Public Transportation in Long Beach, California
Two of the favorite modes of transportation in Long Beach are walking and bike riding. Long Beach offers over 60 miles of bike paths and lanes.
Long Beach is served by 38 bus routes managed by Long Beach Transit. Another fun way to get around the popular spots in downtown Long Beach is the Passport shuttle, a free shuttle service also managed by Long Beach Transit.
The Los Angeles County Metropolitan Transportation Authority's Metro Line is a light rail that runs between the station in downtown Long Beach and the 7th Street station in downtown Los Angeles.
Taxi cabs are also nearby for convenient curb-to-curb service, along with Uber, Lyft, and other rideshare services.
Travel by air is accommodated by the Long Beach Airport and also the Los Angeles International Airport.
Living in Long Beach, California
Long Beach spans 50.4 square miles in California's Los Angeles County. The diverse city houses a population of 469,450, among whom the annual household income is estimated at $60,557 compared to the state average of $71,805.
Houses and condos in Long Beach, California, hold median values of about $557,700 in contrast to the state average of $509,400.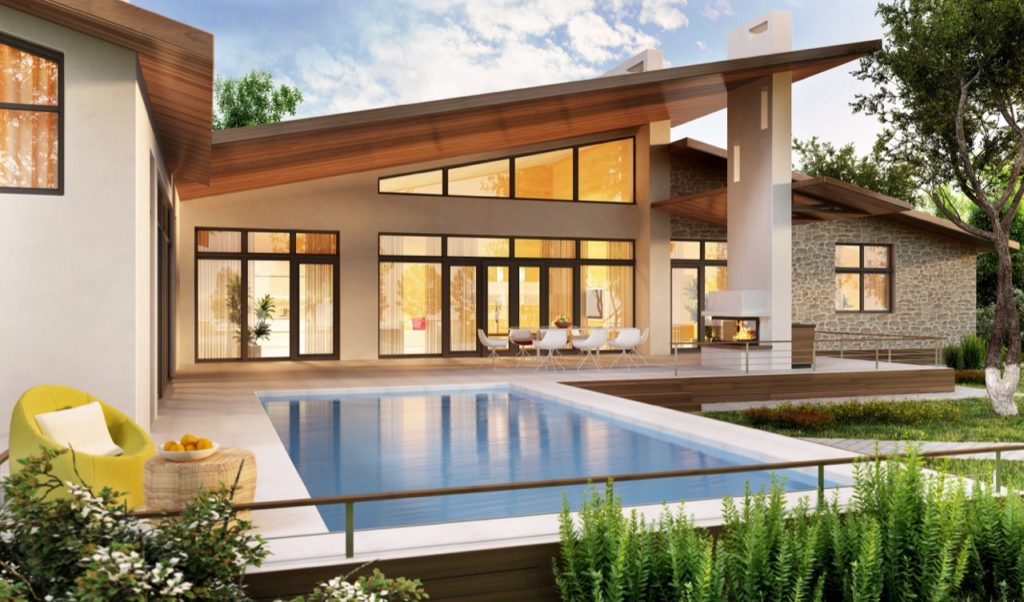 Conclusion
There's a reason that nearly 500,000 people have chosen to build a lifestyle in the beautiful city of Long Beach. The area has outstanding schools, plenty of recreation, and a community that's waiting to welcome you home.
Have Questions? Ask Robin!
Give Robin Reed a call today to learn more about local areas, discuss selling a house, or tour available homes for sale.