When you're preparing to sell your house, staging is one of the most fundamental ways to ensure that you earn the highest possible sales price and that you sell quickly. But what is staging, and how do you do it? Here's what you need to know about staging your home.
Declutter
Every house has clutter somewhere, and most have quite a bit. Clutter includes outgrown or unwanted clothing, toys, stacks of paperwork, junk drawers, over-stuffed closets, things you haven't touched for years, and can even include furniture.
Clutter doesn't mean junk. It just means things that you're not going to use between today and the day you move. Think storage, sales, and donations. It's the perfect opportunity to start packing for your own moving day.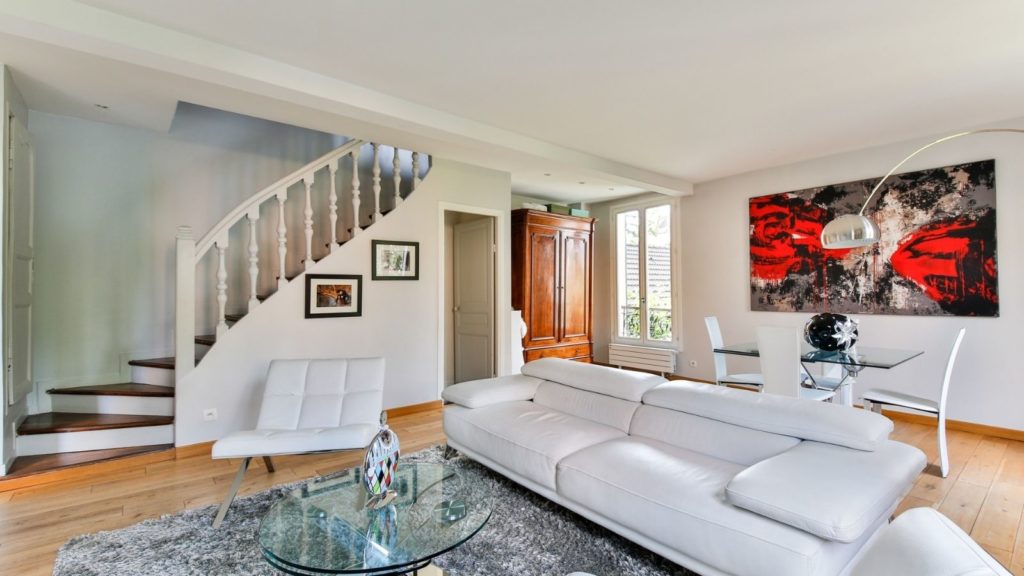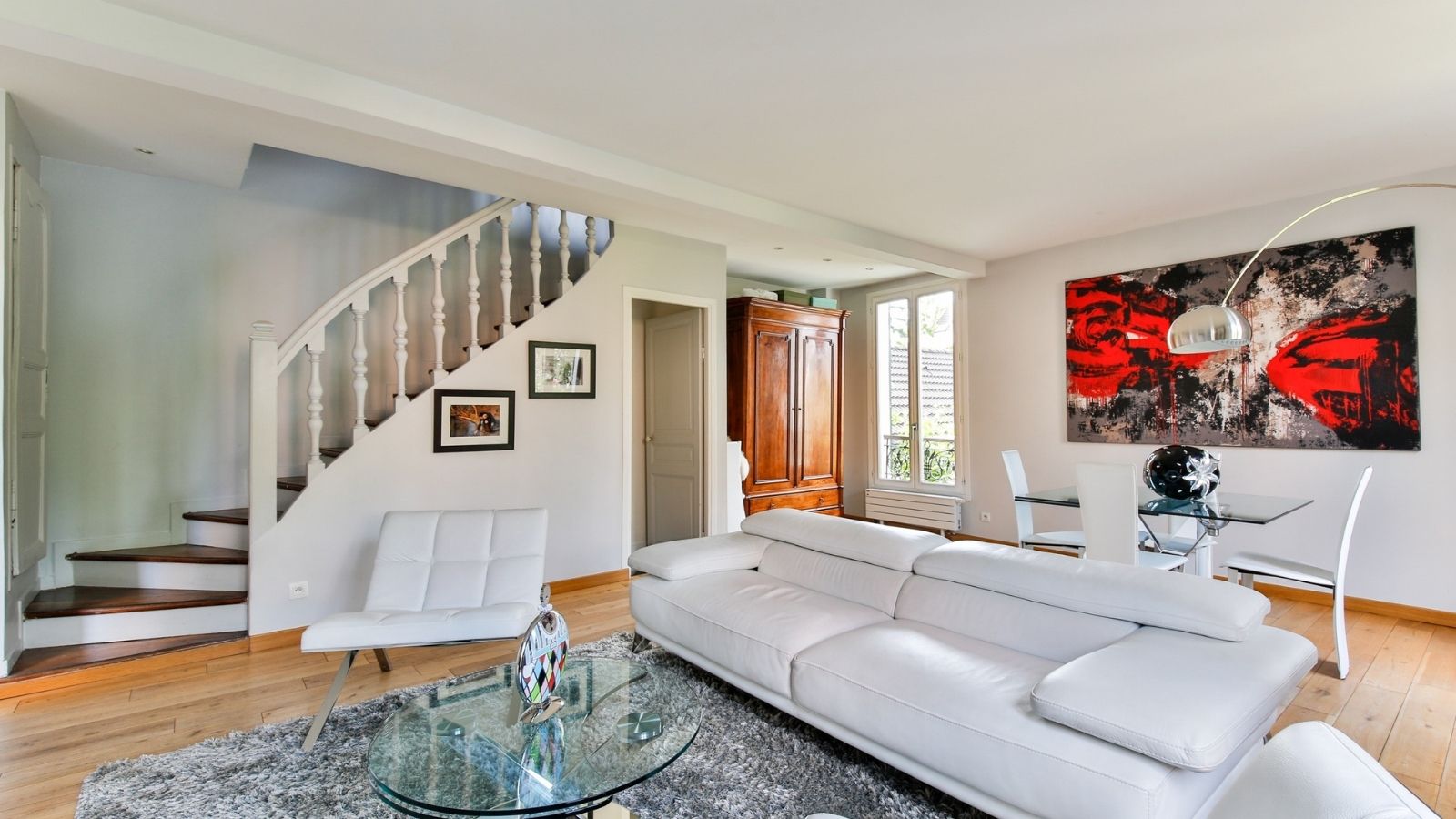 It's important to consider the furniture in decluttering because too much furniture, or furniture that's oversized, could make a room look much smaller than it really is. And it can make the room seem darker.
Pieces of furniture to consider storing include china cabinets, hutches, unused desks, extra dining room chairs, and other large pieces that are nice to have but won't be used in the near future.
When you set out on your decluttering task, tackle just one room at a time; otherwise, you could end up in an overwhelming feeling of chaos. Take a bag for trash, a bin for donations/sales, a box for pictures or documents, and boxes for storage.
And schedule plenty of time for nostalgia.
Depersonalize
On the most basic level, depersonalizing means taking down all of your decor, family portraits, kids' drawings, refrigerator art, books and magazines, knick-knack collections, and all of your personals that represent your unique and creative personality. It's time to make a clean slate for the new owners' personalities.
Not only do you want to allow space for homebuyers' imagination to run wild, but you also want to avoid accidentally offending someone whose belief system differs from yours religiously, politically, or otherwise.
On a deeper level, depersonalizing refers to bold paint colors, vibrant carpets, or busy wallpaper. You want your house to look as new as possible, which means neutralizing the walls and floors. Fresh paint can add significant perceived value to your home, as can updated flooring.
By the time you're done decluttering and depersonalizing, your house should start feeling pretty bare.
The Deep Clean
With the house mostly empty and the walls freshly painted, you'll be able to see areas that may have been neglected. Things will pop out as eyesores. Tend to those first because if you eye-spy them, you can know for sure that potential buyers will too.
The kitchen and bathrooms are the most critical areas. Buyers tend to inspect those with keen eyes since they're the most used rooms in a home—bleach the sinks, bathtubs, and toilets (don't forget the base!).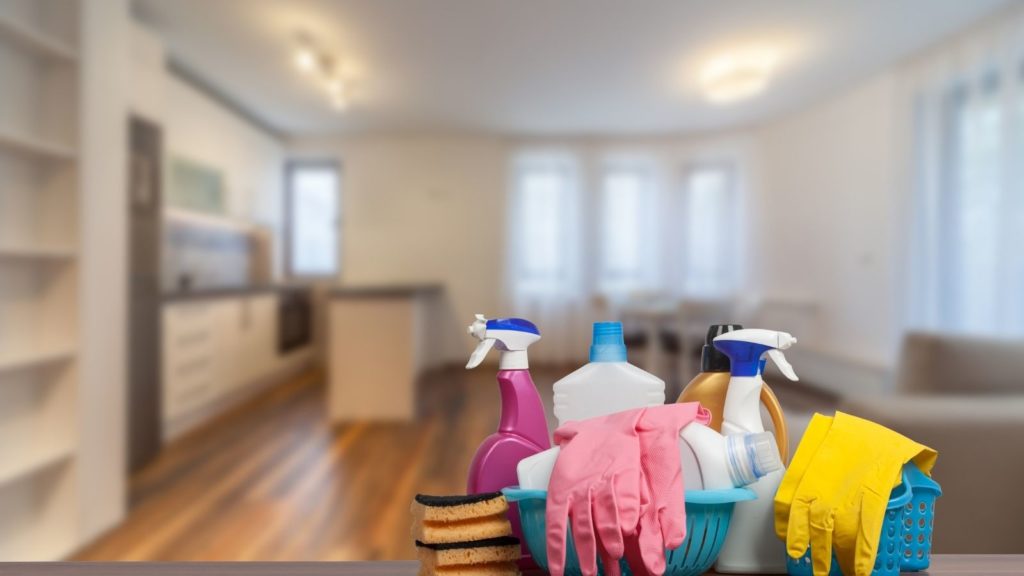 When you clean the floors, check the baseboards and corners. And, look up and down. If there are fans or vents, make sure they're clean. For a small added upgrade to the bathroom, consider recaulking.
Be sure to check under all of the sinks, too. It's common to overlook, but you may be surprised to find small leaks, standing water, or mold.
Doors and staircase handrails are also often overlooked.
Inexpensive Upgrades that Add Perceived Value to Your Home
Aside from recaulking the bathrooms, you may also consider doing the same with windows. While you're focused on windows, check to see if you skipped the windowsills or window wash in your deep clean.
Another way to upgrade your windows and add value to your home is by installing new window screens.
Changing out light switch plates and electrical outlet covers can help bring your house to another level of new, which buyers love.
Accessorizing Your House for Sale
You might not realize how simple it can be to make your home more appealing with small accessories and complementary pieces.
For example, adding plants, candles, and crisp, white towels in the bathrooms can give them a spa-like feel.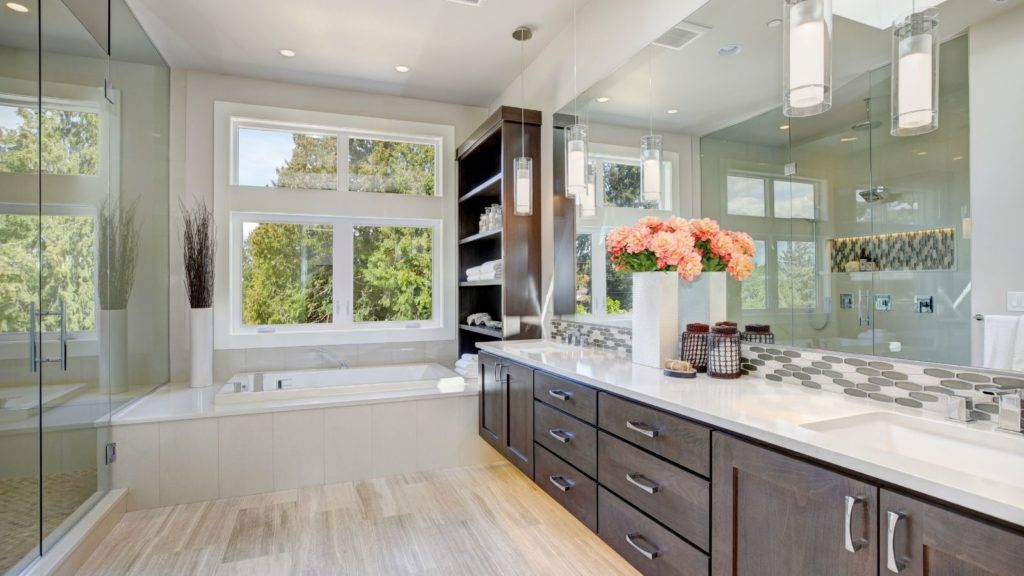 A bowl of fruit or fresh flowers on the table represents nurturing in the kitchen. Plants in living areas indicate growth.
Look around each room in your home to find ways to improve its appearance.
Let in the Light
With clean windows, fresh caulking, and new screens, you're more than ready to let in as much natural light as possible.
Keep all window coverings open, especially if there's a view.
If your house doesn't get much sunlight, brightly light the rooms with lamps.
A well-lit house can also make the rooms in your home appear to be larger.
Pay Attention to Curb Appeal
Buyers tend to base their homebuying decisions on their first impression of a house, whether they see your property online or in person. Usually, the first thing they see is the yard and the exterior. All the steps that applied to the inside of your house for sale also apply to the outside.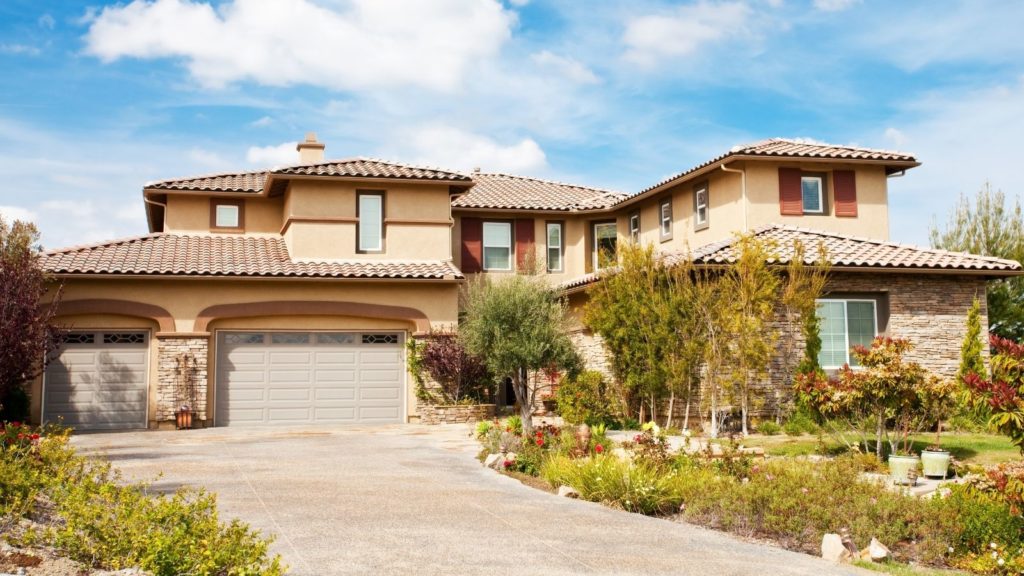 Declutter the yard – pull weeds, put away lawn furniture, or arrange it into conversational areas that can increase the usable square footage of the property. If there are toys, make sure they're stored out of sight during staging and showings. Landscaping should be well-manicured and in healthy condition.
Clean the exterior of your home with a power washer if necessary.
Digital Staging
Technology has made it possible to digitally stage your home. With computers, your staging agency can overlay furniture, wall paint, flooring, and more to actual photos of your home.
Outsourcing
If you're not up to the task of staging yourself, you can outsource nearly every part of it. You can hire a professional organizer to help you declutter and depersonalize.
A cleaning company can take care of the dirty work. A professional stager can arrange the home for you, or you can opt for digital staging.
Your real estate agent can walk with you through the home, where he or she can lean on their expertise and experience to advise you on more ways to stage your home.
Have Questions? Ask Robin!
Give Robin Reed a call today to learn more about local areas, discuss selling a house, or tour available homes for sale.
Summary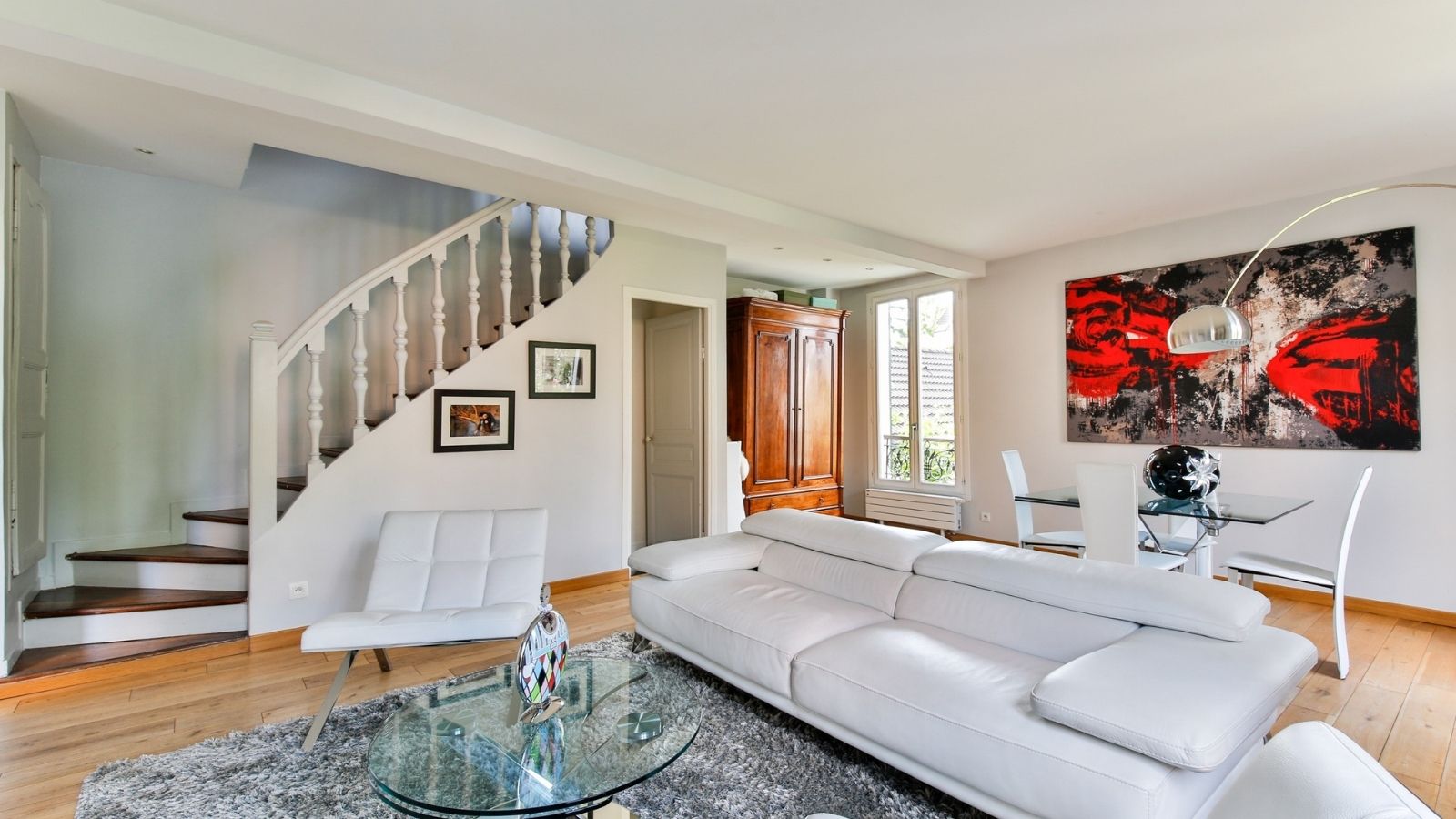 Article Name
Description
When you're preparing to sell your house, staging is one of the most fundamental ways to ensure that you earn the highest possible sales price and that you sell quickly.
Author